About Us
Vortex® – the force of optics!
Since 1986 we have been and remain an American Owned, Veteran Owned, Family owned and operated business of hard-working folks located here in south central Wisconsin.
Dan and Margie Hamilton, the original and current owners, moved to Middleton, WI in 1986 and started a small outdoor retail store. The business was started on the belief that if you focused on the customers and helped them achieve their goals with fast, friendly, personalized service that the bottom line would take care of itself. The business grew and evolved over time and in 2002 Vortex Optics was established. Starting with Dan and Margie and now over 100 American team members strong, we work diligently day in and day out to give you the best products and service in the optics industry.
All of our products are designed, engineered, pre-inspected and serviced in our modern facility to ensure you receive the best products and service for your hard earned dollar.
We have dealers located throughout the US, Canada, United Kingdom, Europe, South Africa, Australia and elsewhere.
We attend all major trade shows in the hunting, tactical and birding/observation markets.
Where Are Vortex Scopes Made?
Vortex Optics is an American family-owned company that offers a wide variety of telescopic sights ranging from binoculars to riflescopes. The company's scopes, in particular, are quite popular due to their incredible features and reasonable price points. However, many scope buyers often question where Vortex products are made. This concern stems from the fact that a lot of US riflescope brands don't make their products from scratch these days. As a result, concerns about quality are rife among scope buyers.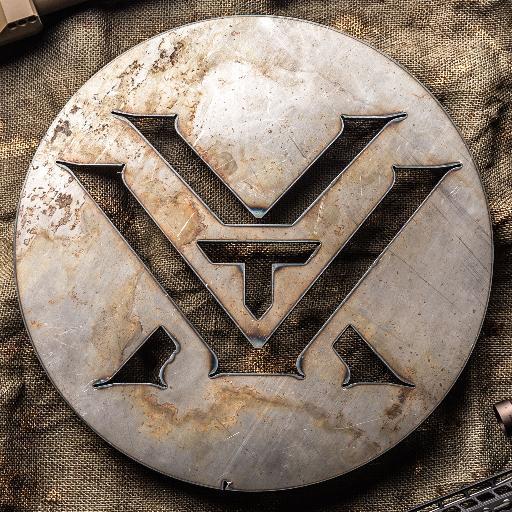 Before learning where vortex scopes are made, it's important to know the main product lines that come from this optics company. At the time of this writing, Vortex scopes can be distinctly grouped into the following product lines:
Vortex Razor HD: These Vortex scopes cost the most but the good news is that they're not as expensive as other brands. Being their premium line, Vortex develops Razor HD scopes with high quality standards and optics designed to provide excellent performance.
Vortex Viper: The Viper line is the second best offering that Vortex has under its belt when it comes to riflescopes. Viper scopes offer great quality compared to a number of similar scopes from other brands in their price range. These scopes also provide more magnification and precision in shooting. Original models such as the 30mm 6.5-20×44 and 6.5-20×50 were well-built and are still good scopes. However, you can find better configurations in recent Vortex scopes such as the Viper HS and Viper PST models.
Vortex Diamondback: Diamondback scopes are available at cheaper prices than the Viper or Razor HD models. The glass is well-designed and Diamondback scopes are known to have a large field of view and high magnification.
Vortex Crossfire: The Crossfire line, including the Crossfire II, is on the lower price range of Vortex scopes. However, the quality is still very good and buyers get to choose from a wide range of configurations.
Where Are Vortex Scopes Made?
Maybe a more direct question is, are Vortex scopes made in the USA? While Vortex claims on its official website that all their products are designed, engineered, pre-inspected, and serviced in-house, labels on their scopes indicating the manufacturers' locations say something quite different.
For instance, some models are labeled "Made in China" and others in the Philippines. Indeed, most Vortex riflescope components are manufactured almost entirely in Asia. A closer look reveals that Vortex scopes are manufactured in the following locations:
Razor HD scopes are manufactured in Japan
Vipers are made in Philippines
Diamondbacks are made in Philippines made as well
Crossfire scopes are produced in China
It may come as a surprise that an American-owned company, located in the USA, sells riflescopes that have been manufactured overseas. But this is common in the optics industry where many trade name companies buy components from a manufacturer and then put their name on it.
In fact, very few optics companies engineer and build their riflescopes in-house these days. And while Vortex doesn't make their products, they do have the expertise and are able to tell optics manufacturers exactly what they want. All of Vortex's custom designed scopes are made according to their specifications.
The question of who makes vortex binoculars, spotting scopes and rifle scopes has one simple answer. Vortex does. And, Vortex is in Barneveld, Wisconsin.
Does It Matter Where Vortex Optics Are Made?
This is a controversial topic that has elicited many divided opinions. On one hand, you have companies that sell whatever they can outsource overseas and assemble cheaply. Such brands sometimes compromise on the quality of their scopes on the premise that they're giving buyers lower prices. With most cheap riflescopes being made in Asia, this has led many scope buyers into thinking that the vast majority of Asian-made products are of poor quality, which is not entirely true.
On the other hand, there are optics companies like Vortex that do the engineering in-house and then demand manufacturers build what they want.
At the end of the day, what matters most is whether a riflescope works as advertised rather than where it was made. Are Vortex scopes any good? You bet:
The Sparc is a versatile red dot scope.
The Spitfire is a great option for hunting.
So, if you're apprehensive about Vortex scopes being made overseas, simply do your research and choose a model that other users have vouched for. The best part is that Vortex offers a lifetime VIP warranty for all their riflescopes. This lifetime warranty goes to show that Vortex is a reputable optics company that believes in the quality of their products and stand by what they put their name on.